Are you tired of feeling unknown, out of place, or homeless online…
while countless others seem to enjoy the celebrity status (and effortless profits)?
HOW COOL WOULD IT FEEL TO GO FROM LONER TO CONFIDENT LEADER OF
YOUR VERY OWN "PACK" OF PERFECT PROSPECTS WHO CAN'T GET ENOUGH OF YOU...
Now You Can Learn How To Use Facebook Groups To Quickly Build A Loyal Tribe (Pack) Of Paying Clients... With This Exclusive Membership Program For Service-Based Business Owners Who Want To Find A Place To Call Home Online.
If you're a coach, consultant, or service-based business owner of any kind:
How would you like to stop feeling lonely online? How would you like to finally have a place to call home where you're surrounded by a loyal pack of customers and future clients who will follow you anywhere and put money in your pocket on demand?
What if I told you that YOU could be the one everyone is gushing about and dying to talk to (instead of living life as a wallflower and watching other entrepreneurs in your niche achieve celebrity status online)?
What I'm sharing with you in this message will change everything you thought you knew about building your tribe, making sales, and establishing your celebrity authority online...…
If you're struggling to build a mailing list and make money through social media:
How would you like to learn how to use something as simple as Facebook groups to quickly attract your ideal prospects and build your very own tight-knit community and engaged list of followers who "get you," love you, and eagerly buy whatever you're selling -- without you ever having to host stressful live events, attend big networking events, or spend all day struggling to make sales over the phone?
This kind of celebrity status and effortless selling through Facebook is not only 100% possible...…
.... but this is EXACTLY how I have been able to achieve much success in my own business...…
Over 50 Paying Clients From 10 Different Countries... Real, Fast Cash... Generated Mostly Just From Followers I Attracted On Facebook.
It's also how I...
BUT I'M NOT THE ONLY ONE WHO IS BUILDING MY OWN CELEBRITY
AUTHORITY AND LOYAL PACK OF FOLLOWERS THROUGH FACEBOOK GROUPS.
HOW TO USE FACEBOOK GROUPS TO CREATE YOUR OWN #PACK OF IDEAL
PROSPECTS WHO MAKE YOU FEEL AT HOME…
The #PACK is a elite membership program that walks you through the process of building a "pack," or tribe of loyal paying customers who will let you be yourself and share your same values.
This program teaches you how to replace cold calling, networking, and soul-sucking marketing efforts with a close-knit group of your ideal clients who make selling feel easy.
Inside this exclusive membership group, you'll discover how to:
Position Yourself As A Leader
Attract Your Ideal Clients
Convert Prospects Into Paying Customer and
Kill It Online!
You'll be able to learn the exact same proven strategies I have already used to generate $120k in 90 days through sales coming mostly from Facebook… and to add hundreds of new #PACK members every single month! Everything I teach is tested and proven!
You'll join my #PACK as I show you the secret strategies I've developed and perfected over the years so that you can replicate my success with Facebook groups and confidently lead your own #PACK...
Many of the strategies I teach are ones I have invented and are not being used in Facebook Groups anywhere else!
Plus: Everything you'll discover inside The #PACK will never become useless or out of date… because the portal is constantly being updated with the latest tips, techniques, and information to help you grow your #PACK!
Totally unknown in your niche and have little to no following online...
Struggling to build a following and generate a list of qualified prospects to market to...
Lost and confused when it comes to how to actually make money through social media...
Frustrated with your existing Facebook group and want to make it bigger and more engaged.... so you can pull more profits from your followers...
THEN HERE'S JUST A SMALL SAMPLING OF WHAT YOU'LL DISCOVER EVERY SINGLE MONTH INSIDE THIS EXCLUSIVE PROGRAM:
How to create an engaged Facebook Group community where you feel loved by a #PACK of loyal prospects
How to easily and creatively grow your Facebook Group consistently each month
How to stop feeling invisible online, and start building your celebrity status and expert authority as a #PACK leader
How to get your members onto your mailing list so that you can connect with, lead, and market to them.
The secrets to making fast cash from a massive Facebook Group filled with ideal, begging-to-buy customers
How to put an end to the stress of networking and rejection of selling over the phone with an online home that lets you comfortably sell your services with ease online to a group of followers who understand you
And much, much, much more!
THIS "JAM-#PACKED" PROGRAM IS PERFECT FOR QUICKLY AND EASILY GROWING YOUR BUSINESS ONLINE AND ESTABLISHING YOUR CELEBRITY AUTHORITY OVER YOUR NICHE!
Don't Just Take My Word For It!
See What Others Did With Their Own Facebook Groups Just By Using What They Learned Inside The #PACK:
HERE'S WHAT YOU GET WHEN YOU JOIN THE #PACK TODAY FOR
THIS LIMITED-TIME-ONLY WEBINAR SPECIAL: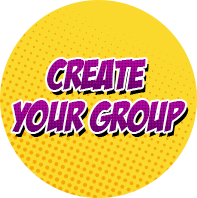 Step 1 in the system is to Create Your Own Facebook Group - THE RIGHT WAY! I'll teach you the exact step by step to set up your group, including a tech tutorial on the set up process and the settings I recommend, as well as swipe copy for group rules, group descriptions, welcome posts, and more. If you already have your group set up, this 1-hr training will make sure you did it properly, and if you are starting from scratch, great! This will give you everything you need to get going.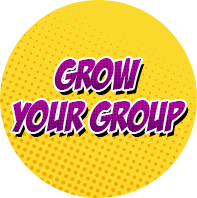 Step 2 in the system is to Grow Your Group and actually get members in. You'll access my "One & Done" strategies, where you implement them once and never have to touch it again - it will grow your group from there without you having to put in effort. You'll discover "Influx" strategies to get an influx of new members whenever you want, especially when you're starting. You'll also get my "Recurring Strategies" and habits you want to form to consistently grow your community each and every month.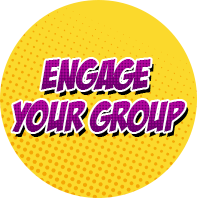 Step 3 in the system is to Engage Your Group, and help your members to Know Like and Trust you. You'll discover how to get engagement going RIGHT AWAY when you start your group, and how to CONTROL the engagement so you know it's happening (instead of crossing your fingers). You'll get access to the top 2 strategies that drive HUGE engagement in a group, as well as the Top 7 Post types that drive engagement (including samples and swipe copy that you can use n your own group). Finally, we'll also talk about how to foster NATURAL engagement so that conversations happen in your group without much effort on your part.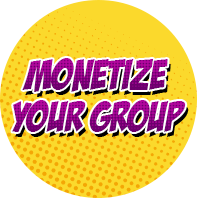 Step 4 in the system is to Monetize Your Group and make money off of your efforts. You'll discover the exact steps I take to tap into my group to make money, as well as the various Business Models group owners employ in their businesses to make money too. You'll get access to my 65 ways to generate phone calls from your community, and the 7 actions to launch a low-ticket offer to your group. This includes giving you a copy of all of the emails and posts I used in many of my successful launches, so that you can model off of what's really worked. (BONUS: you get to see how I make my marketing plans too!)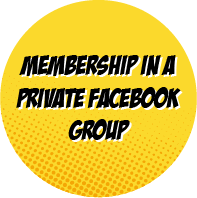 Because I also HATE programs that just give you trainings and then leave you to your own devices to figure everything out, I always make myself SUPER available to clients. Seriously, I pride myself on being a very transparent, available, responsive, and reliable coach.
That's why if you have any questions or need any support AT ALL, you have exclusive access to our private Facebook Group 24/7. BOOM!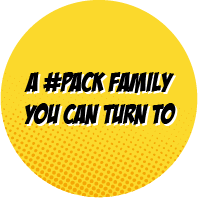 You'll love the support and encouragement you get when you join the #PACK! We have members sharing their #wins often, helping each other to build engagement in their groups, and collaborating to create mutual wins. That is what a family is for! To be there for each other!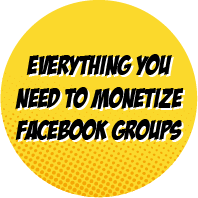 Point blank: You will have EVERYTHING you need to get your group set up the right way, start growing it, massively increase your engagement, and get some real momentum to finally get get clients online using Facebook Groups.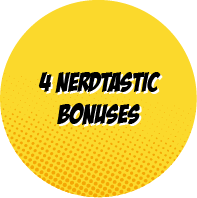 PLUS, you'll even have access to 4 nerdtastic bonuses designed to amplify your results. I've had clients tell me they signed up JUST to receive these bonuses and when they went through them, they described the bonuses as "gold"!
Here they are:
When You Sign Up Today, You'll Also Get These 4
Amazing Trainings And Templates Valued At Over $500!
SEE WHAT OUR MEMBERS ARE SAYING....