Attention Operatives: Tired of Having Your Money Flow Compromised by Business Fluctuations?
Your Mission: To Finally Create Predictable,
Consistent Income in Your Business with "Operation
Cash Flow!"
But you must take swift action:
Only 30 spots are available for this revenue-stabilizing program!
Greetings, Operative.
Agent AGP here.
As your secret agent, I'm here to help you crack one of the biggest problems that face entrepreneurs…
It's the inability to generate a predictable flow of cash every month.
And because you're reading these words right now, I'm sure you can relate…
One month, you'll have enough sales coming in to pay your bills (and maybe a little left over for a few luxuries).
The next… it's chicken feed.
On the good months, you're on top of the world.
Ms. Super-Entrepreneur with your successful business, and lots of happy customers, and a mortgage payment that was actually paid on time!
But on the not-so-good months… you're in panic mode. You know, wondering which bills you can put off until next month, when things (hopefully) pick up again.
A couple of months like that, and you're yanking the cushions off the sofa, looking for loose change! (Ok, hopefully it's not THAT bad, but still…)
It all feels like a big conspiracy, doesn't it? And if you're like most business owners, you probably feel like you're powerless to do anything about it!
Not So, Dear Operative. Here's Why.
I've been quietly acting as a "special agent" for coaches and business owners like you for quite a few years… and I've seen countless entrepreneurs – people who bust their butts every month just like you do – end up burned again and again.
But it's not because they don't have great products and services. It's not even because people don't want what they're selling.
It's because they simply don't have the systems in place to smooth out their cash flow and ensure that there's enough coming in every month to take care of all of the expenses. No one has ever even told them that consistent income is possible… let alone show them how to make it happen!
But now, you have the opportunity to join our covert mission:
Now, before I let you see the inside of this operation, let me share a bit of classified information: I used to have the same problem in my businesses when I first started out. I totally remember the late nights I spent freaking out over how I was going to get the bills paid AND have enough cash to keep my businesses running.
So I know that it affects every single aspect of your life! It's hard to focus on your clients and customers, your spouse or partner, your kids, or anything else when you're in that cycle of panic. Your life just becomes non-stop drama… and you're constantly wondering when that one final financial hiccup is going to wipe you out for good!
Over the years, though, I've been fortunate enough to connect with experts who have helped me create consistent income in my own businesses. It took some serious mindset shifts (not to mention a lot of "business rehab", LOL)… but the peace of mind was well worth the work.
And the thing is, being able to extract myself from that "panic cycle" gave me back a LOT of "mental bandwidth"… meaning that I regained the focus to not only run my businesses… but grow them
exponentially!
I'm talking about the kind of peace of mind that let me generate
over $500K in under 3 months in just one of my businesses.
Now, I've always been the kind of secret agent who likes to "give back" to her operatives… so I wanted to put everything I learned during those early days into a simple, step-by step program that any operative could use to…
Generate consistent income every month,

without all the peaks and valleys that tie your stomach in knots!
Have the cash available to

re-invest in and grow your business,

so that you can take your income even higher!
Get the peace of mind that comes with finally

being comfortable with your financial situation!

Eliminate "panic spending"

on ads and other marketing tactics sparked by slow revenue months!
Actually

enjoy running your business again!
Those are the kinds of intel that 30 lucky operatives will get when they accept the mission to complete Operation Cash Flow!
Inside Your Dossier: "Operation Cash Flow"
Operation Cash Flow is an exclusive 9-month coaching program where you'll get absolutely EVERYTHING you need to jump off the "income roller coaster" and start generating predictable revenue from your business every month… no matter how long you've been struggling!
My Certified Coaches and I have spent months putting together the exact training you need… plus, we're going to be spending plenty of time with our members in regularly scheduled oneon-one and group coaching sessions. And my coaches will be available anytime to answer questions, provide encouragement and advice, and keep you on track to get you to consistent profitability as quickly as possible!
Excellent, Agent AGP. What Types of Results Can I Expect on This Mission?
If you're willing to stop letting your mind be infiltrated with the belief that you don't deserve consistent income, and you're willing to put in the effort and listen to my coaches over the next 9 months, you can expect an impressive change in your financial stability!
Here's what a few of my other operatives have accomplished using the classified strategies you'll master in Operation Cash Flow…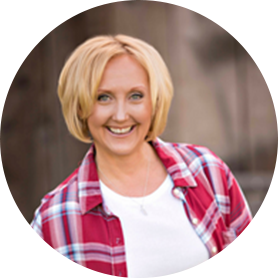 Jennifer used the techniques my coaches and I teach to make back the ENTIRE amount her investment in Operation Cash Flow… in just 3 short days!
Jillian made back her first deposit for the program in just 30 MINUTES!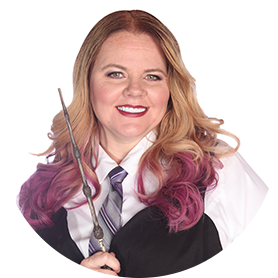 Jen not only used what she learned in Operation Cash Flow to make more in 3 months than she did in the entire previous year… her transformation was so stunning that she's now one of my Certified Coaches!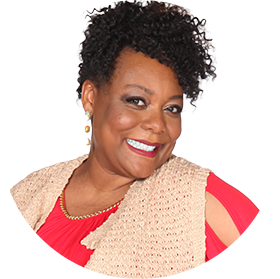 When Dee registered for the Operation Cash Flow program, she had only 2 clients and 20 leads (after 2 years in business)! But in 3 weeks after the program started, she raked in a whopping $19K!
Now, that's just a sample of what you can do with the coaching, support, and training you're getting in this program.
But before I go on, I want to make something VERY clear:
This is NOT for business owners who are currently in debt. If you're in that position, there's nothing here that will help you (and I wouldn't feel right having you pay for something that's not going to do you any good).
Also, this is not for "tire kickers" who are just "wishing" for more income. If you join this program, my coaches and I are going to invest a LOT of time and effort into getting you to the predictable monthly income you deserve. So I need to make sure you're dead serious about getting off the roller coaster and generating consistent cash with your business.
That's fair, right?
Good. Then let's move on.
So, Agent AGP… What Intel Do I Get in Operation Cash Flow?
As your special agent, I'm glad you asked, because I'm super-excited about this in-depth coaching and training program… and I'm pretty proud of how it's packed with TONS of value to help you generate the consistent flow of income you deserve as an entrepreneur.
Now, you might want to grab a sandwich, because there's a lot to tell you about (ha ha). But don't worry… I've made everything super-easy to follow and implement – you won't ever have to worry about getting overwhelmed.
Sound good? Okay… then here we go!
The COMPLETE "Operation Cash Flow" Training Curriculum
as soon as you complete your registration, you'll get immediate access to ALL 8 of my core cash flow training programs.
Now, we're not talking about basic, entry level stuff here – these are VIP-level programs that aren't available to my entry-level clients.
Now, before I tell you about them, I want you to know that I don't expect you to dive into all of them at once. In fact, that would be a pretty horrible idea – it would be way too easy to get overloaded with a bazillion action steps and then just end up throwing your hands in the air!
Instead, you're going to get one-on-one support to help you chose the right order to tackle these programs, and how to get the most out of them without bogging yourself down. Don't worry, the trainings will be there when you need them!
Okay, here are the 8 core training programs: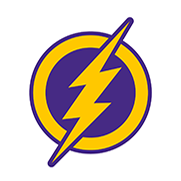 Flash Clarity – Before you can really meet your BIG income goals consistently, you need to get crystal clear on every aspect of your business. Lots of entrepreneurs end up holding themselves back (doing things like constantly changing offers and postponing launches) simply because they lack clarity. That's exactly what this program is for – you'll get clear on your products, your target audience, your Signature System, your profit pyramid, and much more. When you complete this program, you'll have a much clearer vision for your business, which will make it MUCH easier to hit your goals!
List Build Like a Nerd – List building can be pretty frustrating is you don't know how to go about it. My coaches and I have met many business owners who had awesome products, but they weren't building their lists consistently… so they struggled. That's why I've included this training program – you'll get proven, step-by-step strategies for generating a consistent flow of traffic the right way, so that you can always have cash coming into your business!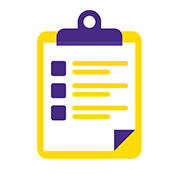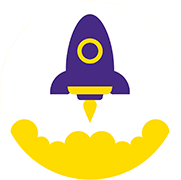 Launch Like a Nerd – Most people watch the "gurus" do a launch or two and then decide they can figure it out for themselves. But that's a great way to waste a TON of time and money (boo)! In this training program, you'll learn the exact way to do launches without all of the headaches and wasted cash. Believe me, doing a launch the right way can turn a $1K month into a $10K+ month in a hurry! (Oh, and if you've seen other coaches "launch formulas"… be prepared for something very different… my way is all about efficiency and maximizing results, not about selling you more training on how to create launches!)
JV Geeks – Think you aren't big enough to collaborate with influencers, experts, and competitors in your niche? Not so! See, working with others can get you to your goals (and bring in the income you want every month) much faster than doing it on your own.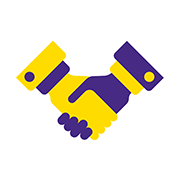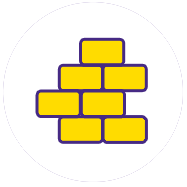 Business Foundations – This is an excellent training if you're brand new to business, or if you've never created the right legal and financial foundations to operate as a real business. You'll learn all of the things that you need to build a business that is unshakable.
Cash Flow Hacks – Start-up expenses, slim profit margins, and other financial issues can make creating sufficient cash flow a major challenge. That's why you're enrolling in the Operation Cash Flow Program! Here, you'll get a wealth of strategies and tips to make it easier for you to generate a consistent flow of cash to take care of your expenses, grow your business, and have some money left over to celebrate your victories!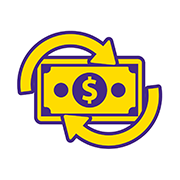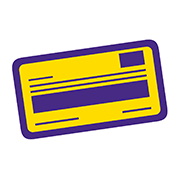 The Paycheck Action Plan – The whole purpose of creating predictable cash flow is being able to pay yourself regularly, instead of just "donating" your time to your business. So here, you'll learn some valuable strategies for paying yourself regularly. Whether it's figuring out how to move your money around to make everything work, or achieving a mindset shift to focus on your own financial needs, you'll have the training and support to make it happen!
Money Management Made Simple – Bringing in a steady stream of cash is a good start when it comes to building personal wealth, but it's just one step. In this training, you'll learn how to maximize the benefit of every dollar your business brings in. We'll look at saving money, spending it consciously, investing money in yourself and your business, and much more!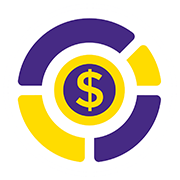 Again, I know that sounds like a lot, but relax. First, you'll be pacing yourself to complete these programs over a 9-month span, which is more than enough time to master all of the strategies and information. Second, I've designed each program to give you step-by-step action plans without all of the "fluff" you usually get with these kinds of trainings. I've even included downloadable templates, worksheets, and other tools to make implementing what you learn simple!
Plus, you're going to have plenty of access to other resources (I'll tell you about all of them in just a second) where you can ask any questions that pop up as you're working through these trainings. So don't worry… we've got you covered!
Okay… let's move on to the rest of the Operation Cash Flow program…
Quarterly One-on-One Strategy and Planning Sessions
At the beginning of each 90-day period, you'll jump on a call with your coach to nail down your focus and determine what you need to achieve in the following 3 months. You'll also work together to develop the action steps you need to make progress every day. Each quarter will have a different focus – I've found that this sequence produces the fastest, most mind-blowing results for my clients: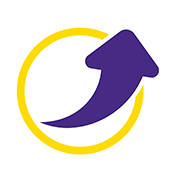 One-on-One Business Model Breakthrough Session (you'll do this during Quarter One) – In this 60-minute session, you'll strategize a business model (with your coach's guidance and help, of course) that will get you off the "income roller coaster" and stabilize your revenues as quickly as possible. You'll get super clear on your niche, your signature system, your packages and prices, and LOTS more. By the end of this session, you'll have a clear picture of what you're offering and who your target buyers are, so that you can start making more sales and income!
One-on-One Traffic Generation Strategy Session (you'll do this during Quarter Two) – By the end of this 60-minute session, you'll know more about how to generate low cost (and FREE!) targeted traffic than most expert marketers! Attracting high-quality traffic is one of only two steps to generating cash consistently (the other, of course, is putting offers in front of your traffic)… but it's one that entrepreneurs mess up all the time! You and your coach will focus on the best traffic generation strategies for your business, helping you get more leads and sales with less time, hassle, and money!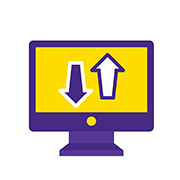 One-on-One Profit Possibilities Strategy Session (you'll do this During Quarter Three) – During this one-hour session, you and your coach will focus on creating offer launches to turn your traffic into profits. You'll also uncover and plan other incomegenerating strategies, such as potential JV projects with influencers in our network. By this point, you'll have plenty of traffic to work with… and this session will give you the action steps you need to massively monetize that traffic!
Weekly Group Q&A Sessions
The Quarterly Strategy and Planning sessions are for laying out your goals and implementing your action plans, but the weekly Q&A sessions are for keeping keep you on track so that you consistently reach your target income as quickly as possible. Be sure to have your questions ready – my coaches are ready to give you the answers you need!
One-on-One Voxer Coaching Access
Of course, you don't have to save your questions for the next Quarterly Strategy and Planning session or Weekly Group Q&A session. You can always ask your question via Voxer, which is a lot like leaving a voicemail. This is also great for questions that require too much explanation to ask via email. Plus, I just think hearing each other's voices is a nice personal touch… and many of my clients feel the same way!
The Operation Cash Flow Secret Headquarters
(aka Private Facebook Group)
Here's where our coaches regularly hang out, answering your questions and pointing you in the right direction when you're feeling confused. This is also an excellent place to connect with your fellow Operation Cash Flow members for support, motivation, fun, and maybe even business partnership!
Exclusive Access to the "Nerd Herd"
As an Operation Cash Flow member, I'm giving you access to my "Lucky 7" Certified Coaches and Business Partners… each of which have expertise in a specific area. You can tag any of them with questions as you're going through the training and implementing your cash flow strategies. You definitely don't want to hesitate to get in touch with any of the Nerd Herd members – they're ready all willing to help!
Now, that's got to be everything in Operation Cash Flow, right?
Heck no!
You know how I love to deliver MUCH more than my clients expect, right? (Well, if you don't know, you're about to find out!)
That's Not All, Operative!
Should You Accept This Mission, I'll Include These
Secret Weapons Too!
You won't be heading out on this mission without plenty of BONUS resources and intel. I've chosen a few awesome bonuses as my way of saying "congratulations" for finally taking control of your cash flow… and for treating yourself to the one program that can get you the consistent income you need to keep the bills paid (and then some)!
Bonus #1 – Your Operation Cash Flow Full Dossier and Swag Kit
Hey, you deserve to be treated like a VIP! So as soon as you've completed your registration, I'll send out your official Operation Cash Flow Welcome Kit, shipped right to your door! I won't tell you everything that's inside… but you can expect some of my Market Like a Nerd t-shirts, a welcome card signed by me (yay!), a folder filled with info about the program, a members list, the 9-month program schedule, and much more. Not a bad way to kick off your membership in one of the most powerful coaching programs out there!
Bonus #2 – LIFETIME Access to my "Entrepreneur's Secret Lair" Program
my clients had been asking me for YEARS to put together my most popular trainings into one program… and here it is! Whatever you need to accomplish to grow your business (and put more income in your bank account every month), you'll find it here!
Now, I usually charge my clients $25 a month for access to the Lair… but as an Operation Cash Flow member, you're getting UNLIMITED access to ALL of the trainings… for life!
Let's take a look at the wealth of easy-to-follow, action-oriented trainings you're getting in this bonus: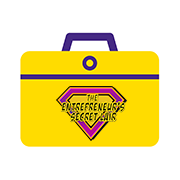 The "SUPERpreneur's Toolkit" Monthly Trainings – Every month, you're going to dive into a step-by-step training to uplevel your business and your income. The strategies, tools, and insights you're getting here will empower you to create a consistent cash flow fast… even if you've been on the "income roller coaster" for years:
Webinar Nerds (normally $3k per person) – It's hard to go a day without hearing some "guru" talk about how important webinars are to your business. And yes, they ARE super-useful… but only if you know how to create and execute them. In this training, you're going to learn exactly how to structure webinars that not only fill up in record time, but that compel your attendees to become paying customers! This proven approach works no matter whether this is your first webinar or your 100th! Oh, and I'll also be giving you tried-and-true scripts and templates for making everything simple – opt-in pages, thank you pages, follow-up emails, and much more!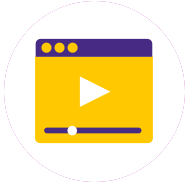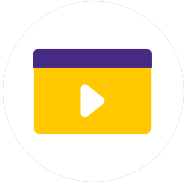 Video Nerds (normally $497) – Every entrepreneur who is trying to get attention online (even those that run brick-and-mortar businesses) needs video marketing to attract, engage, and convert their ideal clients and customers. But for many of us, creating videos is a bit daunting. Well, not to worry! I'll give you detailed strategies for every step of the video creation process, so that you can create professional, high-converting videos without spending weeks in the studio or $1000s on equipment. You can even shoot pro-quality videos in a spare room in your home if you want! You'll also get proven strategies for streaming on Facebook Live, creating and hosting a web show, and LOTS more!
Branding Nerds (normally only available to my $2K clients) – Branding isn't just about creating a nice logo and a catchy tag line… it's about creating a story that makes your prospects want to become your
customers! Unfortunately, most entrepreneurs don't know the first thing about creating memorable branding! But that's okay, because you'll learn everything you need to know here. This training will give you the simple way to create a "sticky" brand that you're your business noticed, attract your perfect clients and customers, and keep the cash flowing each and every month! Of course, I've also included a bunch of swipe-and-deploy templates, scripts, video tutorials, and other tools to take all the guesswork out of wildly successful branding!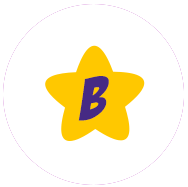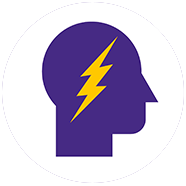 Planning Like a Nerd (normally only available to my $10K VIP Day clients) – Successful business owners sometimes make it look like they're "flying by the seat of their pants," but the truth is, they ALWAYS have a strategic plan in place to help them achieve their business goals. Now, if you've never had the chance to learn how to plan efficiently, you're definitely not going to want to miss out on this training. I'll give you the insights you need to plan every aspect of your business… including content creation and publication, creating and selling offers, branding, following up with clients, and much more! And, as you've probably guessed, there are plenty of scripts and templates for every step, so you don't have to "guess" at all! This training will save you countless hours and give you back the freedom to actually enjoy some of that well-deserved income!
Copywriting that Converts: Do you love writing sales copy? Not many of us do. But well- crafted, engaging copy is a necessary part of branding, selling offers, and keeping your customers and clients loyal. Fortunately, you don't have to spend years training to be an expert copywriter – here, you've got the "stick to what works" training and templates you need to generate eye-catching, high-converting copy fast. (Don't worry… you don't have to be Hemingway to create top-notch copy. It doesn't even matter if you hated English class!)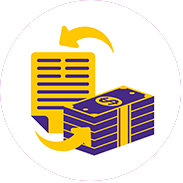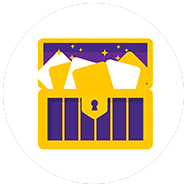 And more than a DOZEN other programs, including Followers into Frenzy, Landing Pages that Convert, the Millionaire Masterclass, Facebook Advertising Nerds, and MORE!
Copywriting that Converts: Do you love writing sales copy? Not many of us do. But well- crafted, engaging copy is a necessary part of branding, selling offers, and keeping your customers and clients loyal. Fortunately, you don't have to spend years training to be an expert copywriter – here, you've got the "stick to what works" training and templates you need to generate eye-catching, high-converting copy fast. (Don't worry… you don't have to be Hemingway to create top-notch copy. It doesn't even matter if you hated English class!)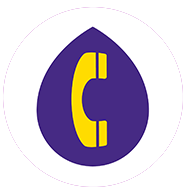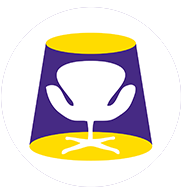 The "Interrogation Room" Monthly Hot Seats – Need some one-on-one attention to kick your business into high gear? Well, every month, I'll do just that with a few lucky members! You'll get the attention you need to turn your goals into reality, and to create the type of income that lets you finally live your dream lifestyle! And best of all, you won't have to pay a penny extra (even though my clients pay $1000s for this kind of one-on-on coaching)!
Exclusive Admission to my "InNerd Circle" Facebook Group – I created this group exclusively for Entrepreneur's Secret Lair Members! Inside, you're going to meet a bunch of talented, like-minded people who are dead serious about their success, and who genuinely want to help everyone in the group build more profitable, enjoyable businesses. It's a great place to get and give support, ask questions, form partnerships, and kick back after a long day of working on your business. And of course, I'll be popping in from time to time to chat and answer questions too!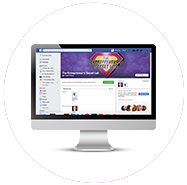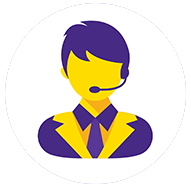 Monday "Special Agent Call" Weekly Accountability – No more Monday "blahs"… in the Entrepreneur's Secret Lair, we kick off every week with some serious motivation! Inside our private Facebook group, we'll spend time each Monday choosing the goals we want to accomplish and discovering the most effective strategies and tools to reach those goals quickly! There's always plenty of energy and excitement to go around… so even if you show up feeling a little sluggish, you can bet you won't leave that way! Oh, and on Fridays, we'll get together again to talk about what we've accomplished and toast to each other's successes. Like I said, it's a pretty inspiring group!
"Newsflash Friday" Weekly Accountability – Each Friday, you'll get to hear about what everyone in the group has been up to for the past week (you'll find this in the Facebook group and in your email inbox). We'll also make sure you have everything you need to generate a wealth of income each and every month from your business. After all, YOU are the focus of the Entrepreneur's Secret Lair, so I want to make sure you have every possible advantage – from training, to support, to tools and resources - right at your fingertips!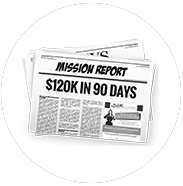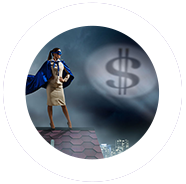 Monthly "SUPERpreneur" Spotlights – This is your chance to get your business in front of your fellow Lair members. Each month, we'll choose one business owner to fill the coveted "SUPERpreneur" spot, so you can showcase your business for all eyes to see. When you're in the spotlight, you'll even have the chance to offer a free gift to the group… which can bring new clients and loyal fans to your business in short order!
Bonus #3 – LIFETIME Access to All Future
Cash Injection Intensives
I usually charge $2k per person to take part in my Cash Injection Intensives, which empower you to create serious cash windfalls from your business whenever you feel like it… without complicated funnels, hassling your clients and customers, or weeks of migraine-inducing work. But as an Operation Cash Flow member, you're getting full access to every one of my future Cash Injection Intensives for LIFE… at NO additional cost!
Impressive, AGP! So What is My Investment in this
Covert Mission?
Most coaching programs like this start at $12,000… and that's just for you to talk to a coach once or twice a month about whatever topics and questions pop into your mind.
But even though I'm giving you WAY more value (not to mention a structured environment that lets you level up your skills as quickly as possible) as an Operation Cash Flow member… I didn't want to charge the ridiculous prices that those other coaches charge.
So I decided to price the ENTIRE 9-month Operation Cash Flow program, including ALL of the training programs, coaching, weekly Q&A calls, quarterly strategy and planning calls, and everything else, at just $8,000.
That Seems Like a Lot for Me to Spend All at Once...
Do You Have a Payment Plan?
I get that, for many operatives, paying for the program in one chunk might be a bit uncomfortable. So not only have I set up a payment plan… I've decided to waive ALL finance charges!
After all, spreading out the cost of the program only makes financial sense… and I don't think you should be penalized for managing your finances effectively.
So you can also join the program for $888.88 per month (because repeating 8s are supposed to be a sign of financial abundance on its way into your life)!
Accept Your Secret Mission: Operation Cash Flow!
How much longer are you going to keep riding the "revenue roller coaster" and hoping that things finally smooth out on their own someday… when you've got the tried and proven strategies, tools, and support you need to consistently meet (and beat) your income goals month after month… right at your fingertips?
Now, I need to tell you that, because my coaches will be giving every member a LOT of individual attention, I have to limit registration to 30 people. The faster you register, the more likely you are to get in before the program fills up and I have to padlock the doors!
So you see that big shiny button below? Click it and lock in your registration now:
Here's My Pledge and Guarantee to You
t's my mission to ensure that you get the best, most powerful experience possible from Operation Cash Flow. So I pledge and guarantee that I will ALWAYS do my best to be reliable, approachable, and reachable. I never want you to be "stuck" because you don't know what to do or can't get your questions answered. That's why I'm going to put everything I have into challenging, teaching, and supporting you on your journey to consistent, abundant income.
You won't find me skipping out on you so I can spend more time on my own projects – I pledge to put YOU first!
XOXO,
AGP
P.S.: Remember, operative… there are only a total of 30 spots available for this program. So unless you're fine with constantly worrying about what will happen to your income next month… you owe it to yourself to register today!