Discover how I paid off $10,000 in debt AND fixed my credit score in just 90 days... and how you can too!
Learn how to kick old money stories to the curb... so you can write a new money story that gives you and your family the income, freedom, and peace of mind you want!
No more sweaty palms and second thoughts when you whip out that credit card... I'll show you how to confidently make any money decision with zero anxiety!
Receive a clear, strategic plan (no magical woo-woo methods or fluffy emotional filler) for eliminating debt fast and managing your money... so you can make more money, live stress free, and make a bigger impact with your business starting today!
And much, much, MUCH more when you

register today!
Click the button below, then choose your preferred payment plan option at checkout.
Dear Fellow Entrepreneur,
It's Amanda Goldman-Petri here (you might know me as the marketing coach and super nerd who is serious about showing entrepreneurs how to work smarter – not harder – to achieve a lifestyle and business they love), and I'd like to ask you a question...
Would you like to create serious wealth in your business... so that you can enjoy more freedom, fine things, and fun – without ever worrying about finances or going into debt?
Who wouldn't, right?!
Now, let me ask you this:
Are you willing to face the numbers in your business and take a long, hard look at how you're managing your money right now?
In other words, are you serious about getting out of debt, staying out of debt, and reinventing your money story so that your business, income, and dreams can EXPLODE?
In just a moment, I'm going to hand you a proven, step-by-step system for eliminating debt, overcoming your family's money legacy, and finally creating wealth so that you can enjoy the fun, freedom-filled lifestyle you really deserve.
But first, there's one thing you have to understand:
There's More to Building a Profitable Business
Than Just Good Marketing.
Now, I know we haven't met face to face just yet, but I'm willing to bet I know a little something about you.
Because you're still reading this page, you've realized that in order to experience the income, growth, and freedom you really want in your business and life, you've got to have more than just good marketing.
You also need to get a solid grip on the money coming in and going out of your business.
See, money management and marketing go hand in hand. One can't succeed without the other.
No matter how good your marketing is, if you're deep in debt, afraid of investing in your business, or don't know how to save and spend money consciously, you won't be able to make the best business decisions or earn what you really deserve. Ultimately, your business will fail because you failed to face the numbers.
But for many entrepreneurs – smart, passionate, driven people just like you – managing money is a heck of a lot harder than it sounds.
Managing Your Money Can Feel like a Nightmare!
There are endless reasons why you struggle with money in your business...
You might be drowning in tens of thousands of dollars (or more) in debt...
You might not know how to track your money... so you end up feeling stressed and out of control of your business and finances...
You might not know how to pay down debts while saving money... so you constantly worry about being able to pay for unexpected expenses and spending yourself broke...
You might feel overwhelmed with anxiety, doubt, and shame every time you spend a dollar because no one ever showed you how to track spending or make money decisions with confidence...
Maybe you're still lugging around past money stories that are holding you back from making the smart investments and decisions that are key to achieving the income, lifestyle, and freedom of your dreams...
Whatever the reason you're still struggling with money, you've probably already tried more than your fair share of woo-woo money story healing programs and feel-good fluff. Or maybe you've already spent hundreds of dollars and countless hours on boring money management workshops and financial training snooze fests.
You've stared at the numbers until your eyes bled.
And yet... you're still up to your eyeballs in debt, are terrified of making money decisions, and don't have the first clue as to how to overcome your past money story and create the wealth you want!
If that's you, don't worry. I'm not going to put you to sleep with another accounting lesson or financial planning worksheet. I'm not just going to fill your head with some touchy-feely method for manifesting wealth by tapping into your "higher consciousness."
I'm here to show you a clear-cut, strategic SYSTEM for getting out (and staying out) of debt, managing and tracking your money effectively, and hitting those old money stories over the head with a fail-proof plan that works!
But before I do that, let me tell you a little about myself...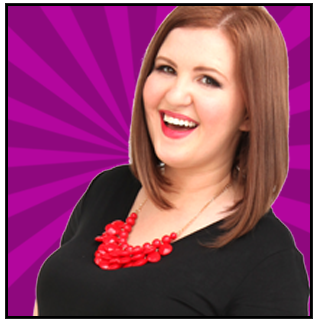 Hi! My Name Is Amanda Goldman-Petri
(AKA: "AGP")...
and I Used the System I'm about to Show You to Pay Off $10K in Medical Debt and Fix My Credit Score in Just 90 Days!
As an International "Work Smarter, Not Harder" Marketing Coach for entrepreneurs who want to build a leveraged business that allows them to earn money doing something they love, my clients trust me because I've:
But I wasn't always so good at managing money... or helping others do the same...
The reality is, I grew up dirt poor in a crappy part of Baltimore, Maryland.
Not only was I so poor that we couldn't afford bed frames, but I also had a drug addict for a father (he liked to sign up for credit cards using my social security numbers as a child) and an abusive step father who would make money, not tell us, hide it under the floorboards, and then not report it on the taxes (the IRS informed us when they figured it out... that was fun...)!
I tell this to show you I know what it's like to be holding on to an emotional money story as an entrepreneur.
I didn't know how to save money, my family never had.
I didn't know how to recover from debt, I had no help.
I didn't know how to invest in my business, I was afraid.
I didn't know how to make money, I had to invest first to do that!
On top of all this... I had racked up substantial medical debt from going 2 straight months throwing up every day. I went through test after test after test only to be told the doctors had no idea what was wrong.
Fortunately, that all passed... but 2 months later I got pregnant and ended up with endless doctor's appointments and medical bills all over again.
In total, I accumulated over $10,000 in debt. We had debt collectors harassing us all the time and our credit bombed.
But instead of worrying about things that were out of my control and letting my emotional money story continue to guide my life into deeper debt, I decided to rewrite my money legacy and find a way out of debt.
As a total nerd who geeks out over creative marketing and building leveraged businesses that deliver insane profits without stealing your joy, I went to work.
And here's what happened after just 90 days:
I'm not showing you this to "toot my own horn." I'm simply showing you what's possible when you have a clear, strategic system in place for paying off debt and managing your money.
I've worked with hundreds of entrepreneurs who kept hitting a brick wall in their business because no matter how much marketing they did, they didn't have the money management skills to get rid of debt, save and spend consciously, or overcome the money stories that were holding them back from accomplishing their goals.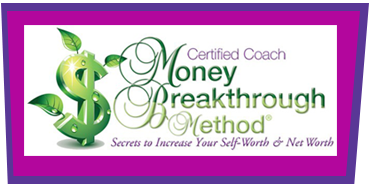 So, I've decided to put the complete, PROVEN system I used to pay off my own debt and experience more wealth, freedom, and success in an all-new online coaching program.
Now, as a Certified Money Breakthrough Method® Coach, I want to show you exactly how to get out of debt, stay out of debt, and transform your life for the better!
Just Imagine What a Simple, Strategic System for Eliminating Debt and Overcoming Your Past Money Story Will Do for You...
You'll feel relieved... knowing all your debt is paid off... and it's never ever coming back...
You'll have total peace of mind... knowing you can pay your taxes and handle any unexpected medical bills or expenses that come your way...
You'll feel empowered... with the systems you need to pay off debt and spend money without any stress or worries...
You'll feel more in control... knowing you have a solid grip on your finances and don't have to let past money stories stand in the way of your dreams...
You'll enjoy more freedom and fun... by being able to effectively save money and consciously spend money on new experiences and goodies without feeling guilty...
You'll be more confident... knowing you can make smarter money decisions, charge what you're truly worth, and make a bigger impact with your valuable services...
All this and more is 100% possible when you register for my new coaching program that will reinvent the way you think about money... all while having a blast!
The Proven Debt-Elimination & Money Management Coaching Program That Takes You from (below) Zero to Money Superhero!
Money Nerds™ is the fun, new, radically different money coaching program I've designed to help entrepreneurs just like you eliminate debt for good, make smarter money decisions, track your finances easily, and enjoy more wealth, freedom, and success!
You'll receive 5 carefully crafted modules released one at a time so you can focus on each topic without getting overwhelmed.
This is all about helping you work smarter, not harder. So you won't find yourself slogging through hours of boring materials or wasting all your valuable time on fluffy woo or just a bunch of emotional money story crap.
Instead, you'll receive the same exact system I used to get rid of over $10k in debt and fix my credit in 90 days. And at the end of this 5-week program, you'll have a clear, strategic plan for getting out of debt, staying out of debt, and creating the financial freedom you deserve!
Here's a Small Sampling of What You're about to Discover...
Click the button below, then choose your preferred payment plan option at checkout.
Here's Everything You Get When You Join
Money Nerds™ Today:
I've Already Helped Countless Entrepreneurs Achieve the Money Freedom They Deserve... Now, It's YOUR Turn!
But Don't Just Take My Word for It! See What Others Are Saying about Coaching with Me...
You'll Be a Money Nerd Who's Singing My Praises Too When You
Register for This Life-Changing Program Today!
Click the button below, then choose your preferred payment plan option at checkout.
YOU'LL ALSO RECEIVE THESE BONUSES TO AWAKEN YOU TO THE
FORCE OF YOUR FINANCES... ABSOLUTELY FREE!
IF YOU TAKE ACTION IN THE NEXT 48 HOURS... YOU'LL ALSO GET
FREE MONTHLY Q+A CALLS WITH ME!
If you're one of the eager Money Nerds™ to take action within the next 48 hours, I will also give you access to monthly Q+A calls with me at no charge! You'll be able to call me once a month from now until they expire in October 2016 (limited time only) to get the expert insight and extra help you need to make your money management plan even more successful!
Click the button below, then choose your preferred payment plan option at checkout.
Money Nerds™ Will Change Your Life...
but You Have to Be Willing to Commit...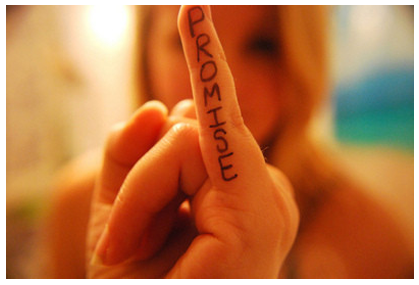 I am 100% committed to helping you get out of debt and enjoy the income you deserve, and I'm completely confident that this program will give you everything you need to succeed.
That being said...
This is a refund-free zone. You won't be able to fake it and hope you make it in this program. Sorry friend, but you can't half-ass the modules and tell yourself you can always just ask for a refund if it doesn't work out.
This program works. Period.
And YOU have to be willing to hold up your end of the deal. Deal? Let's pinky promise!
Put in the effort, follow through with the system I teach you, and you will achieve money happiness!
Ready to Make an Easy Investment That Will Forever Eliminate Your Stress, Anxiety, and Fear over Money?
I practice what I preach. I know exactly what it's like to feel like you're drowning in a sea of debt and to have a crappy money story that keeps you from earning what you really want as an entrepreneur.
I also don't believe you should have to add more financial stress to your life in order wipe out debt and recreate your money story.
That's why I've made this program as affordable as possible for everyone (even if it's a little riskier for me).
That being said, you can get all 5 training modules plus all the bonuses for a one-time payment of just $197.
Or... only $98.50 per month for 2 months.
There are absolutely no financing fees. Just 2 easy options to make it totally possible for you to get the systems and strategic plan you need to get out of debt and overcome your money struggles for good!
So, if you're serious about...
Getting rid of debt for good...
Conquering past money stories that are holding you back...
Reclaiming control of your finances...
And creating the income, impact, and freedom you deserve...
... Then click below to select your payment plan and register for Money Nerds™ now!
Click the button below, then choose your preferred payment plan option at checkout.