Almost every day I do a LIVE video training ON MY PHONE over at the Amanda Goldman-Petri Facebook Fan Page using "Facebook Live" to show entrepreneurs like you how to Work Smarter Not Harder to sustain and scale their businesses for maximum profits with minimum effort… And I do it for FREE 🙂
FOLLOW THESE INSTRUCTIONS TO JOIN:
STEP #1 –
"Like" Our Page At Http://Facebook.Com/AmandaGPFan
This is where the Facebook Lives take place.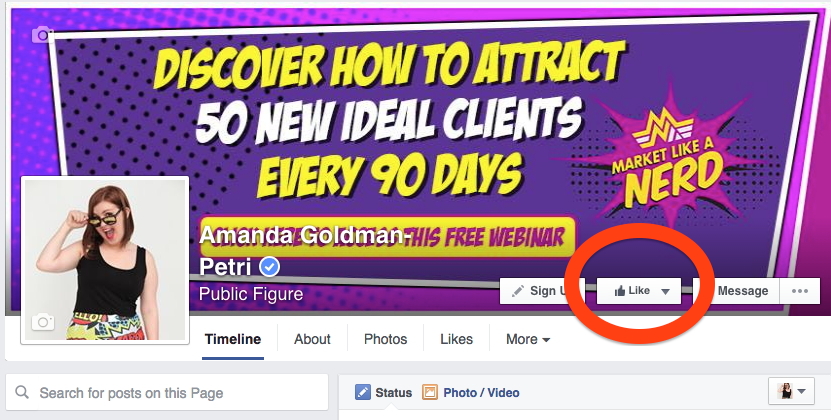 Step #2 –
Join Our Free Facebook Group at Http://MarketLikeANerd.com/Facebook
This is where we announce when the Lives are happening. Our announcement posts look a little something like this: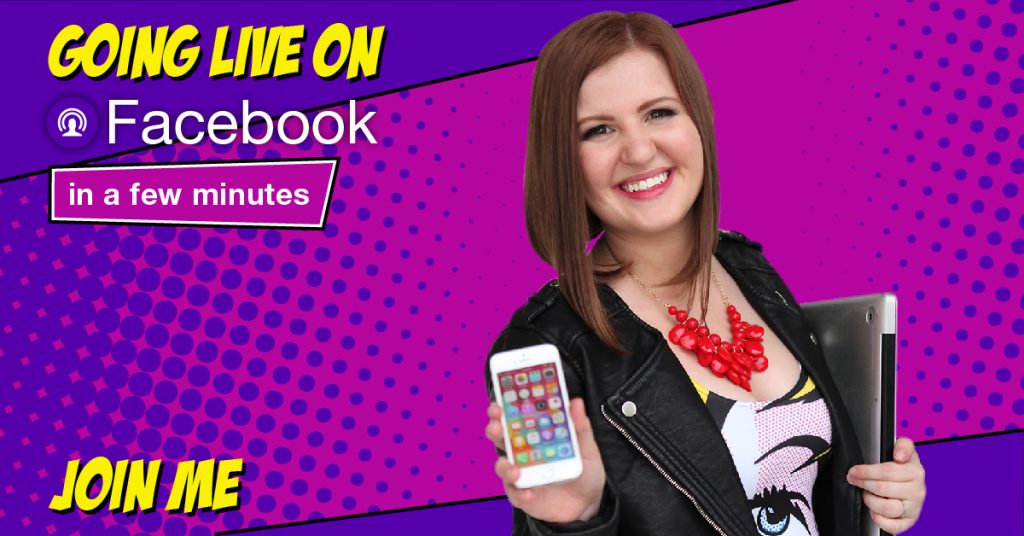 Step #3 –
When we announce the Facebook Live, you'll head on over to the Fan Page and you'll see something like this: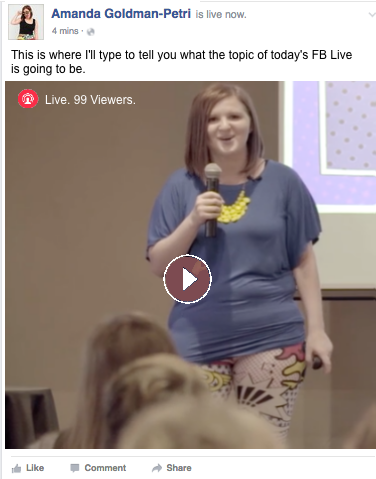 Simply click the play button on the video to watch, comment, and engage with me LIVE.
Step #4 –
In case you miss any of the trainings, every Friday we release a podcast episode recap of the tips for that week on the Market Like A Nerd Podcast.