THE TOP 3 "MARKET LIKE A NERD"BLUEPRINTS TO BOOST YOUR BUSINESS…
EVERYONE who downloads this giveaway will
receive these 3 blueprint training videos:
WORK SMARTER CONTENT CREATION: Discover My Massive Visibility System For Consistently Publishing Podcasts, Videos, Guest Blogs, Webinars, & High Quality Content!
AUTOMATE LIKE A NERD: Discover EXACTLY What Systems To Automate In Your Business To Make It Sustainable And Scalable!
CREATING A+ CLIENT RESULTS: Discover How My Clients Quickly Bank $2.5K-$25K (and even $100K) From Working With Me (And How You Can Accelerate Your Client's Results Too)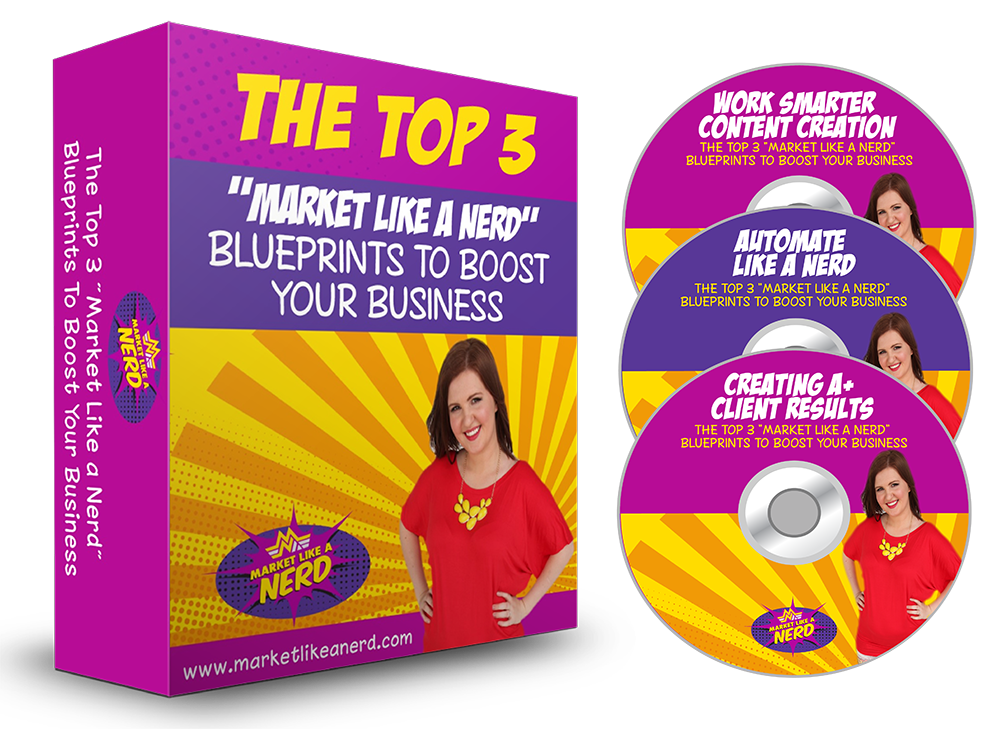 Enter your information below to access the TOP 3 "MARKET LIKE A NERD" BLUEPRINTS TO BUILD YOUR BUSINESS!

We value your privacy and would never spam you